Bad managers and toxic work culture causing one in three staff to walk
The Chartered Management Institute (CMI), the UK's premier authority on management and leadership, recently embarked on a mission to promote a "Better Managed Britain."
What sparked this? A groundbreaking study they spearheaded in collaboration with YouGov.
After engaging with more than 4,500 UK workers and managers, the study shone a light on the enormous toll poor management is exacting on businesses, public services, and the UK economy at large.
While one in four people in the UK workforce holds a management role, only a quarter of workers (27%) describe their manager as 'highly effective'. This failure of management is having an outsize impact on employees' likelihood to leave their jobs, their motivation in their current role and their satisfaction with their pay.
Of those workers who do not rate their manager, half (50%) plan to leave their company in the next year, only a third (34%) feel motivated to do a good job and only one in four (25%) are happy with their overall compensation.
Making the front page
The CMI has partnered with media specialists, JAA, to deliver the "Better Managed Britain" message to politicians, business leaders and individual managers. Today, the Financial Times front page carried the message: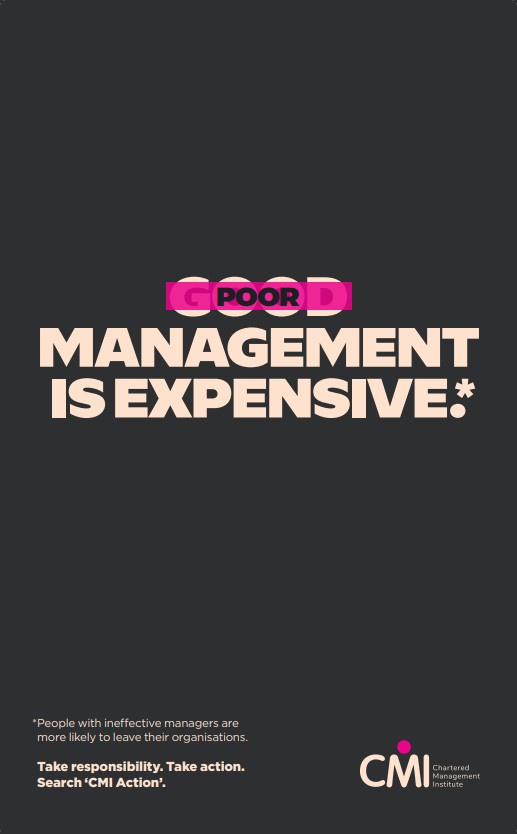 The bold, no-nonsense creative, from Studio Texture, can also be seen across OOH, Programmatic Display, LinkedIn, Meta and Search. With an irreverent tone, the campaign creative uses standout messaging and new statistics with strikethroughs and 'small print' to challenge and reframe what good management is and the impact it makes within an organisation.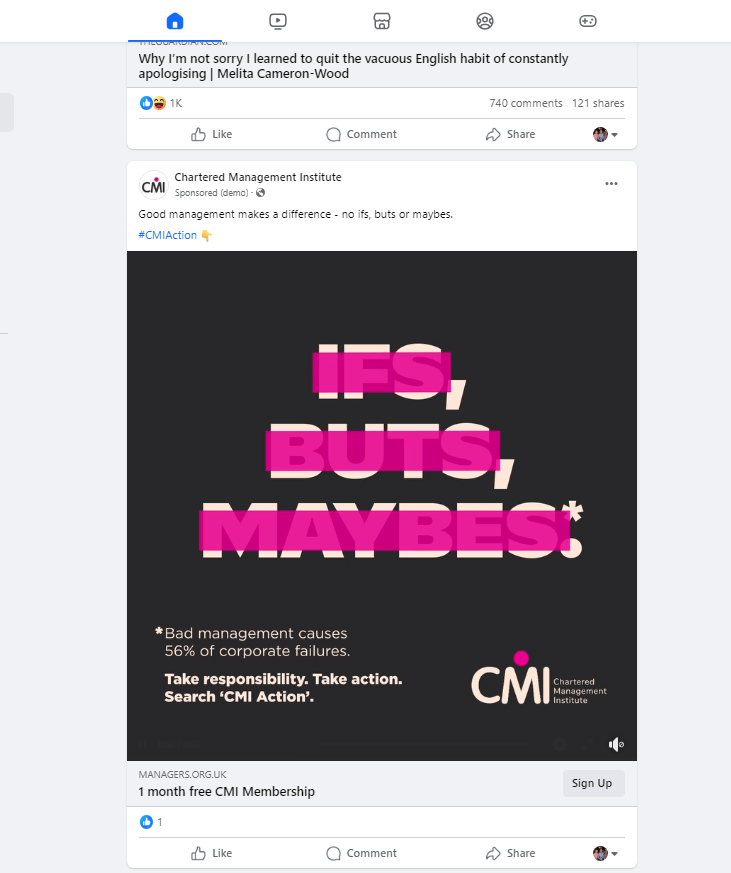 The OOH is focused on Westminster to remind the government that action is needed. The popularity of political and leadership podcasts means the audio campaign features in Westminster Insider, The Bunker, The Political Party, The News Agents & Sky News Daily alongside traditional print City AM, the Spectator and New Statesman.