The Creator Launch
When our friends at Sublime Promotions came to us saying they wanted to do something inventive to launch a new feature film, The Creator, we jumped at the chance to get creative with an interactive OOH campaign.
With AI such a hot topic right now the creative execution would see the key message 'Created to save us' struck through with a spray can and the word 'save' replaced by DESTROY. The OOH ran across sites in London, Birmingham and Sheffield.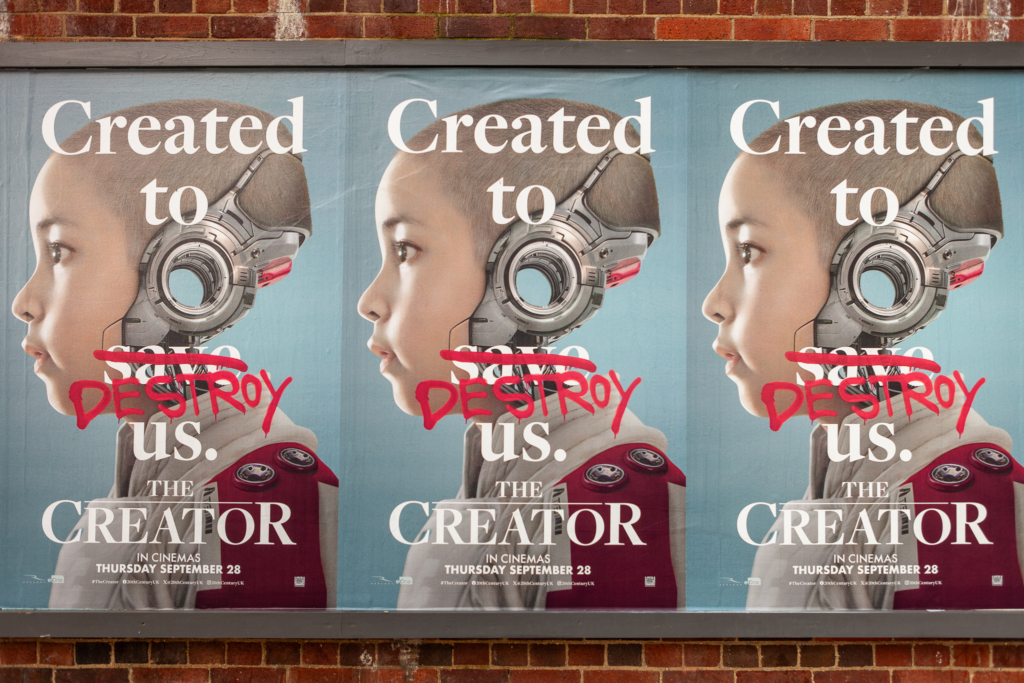 Live OOH
The OOH executions were delivered live on the streets of Haringey, Southwark and Croydon with graffiti artists 'defacing' the fly-posters live.