Trapped by conflict. Fighting extreme hunger.
The Horn of Africa has been trapped by conflict a with extreme poverty and hunger ravishing countries such as Ethiopia and Eritrea. Our client at Concern Worldwide, Ireland, has been focusing on the waiting game that the people of East Africa have been forced to live. Waiting for medical supplies for children, waiting on food aid, waiting for support to survive.
Waiting.
The media campaign has taken the creative message into execution with OOH across Dublin's travel network where people sit and wait. The city centre's bus and tram stops have carried the message that we can END THE WAIT and provided text and QR codes to donate.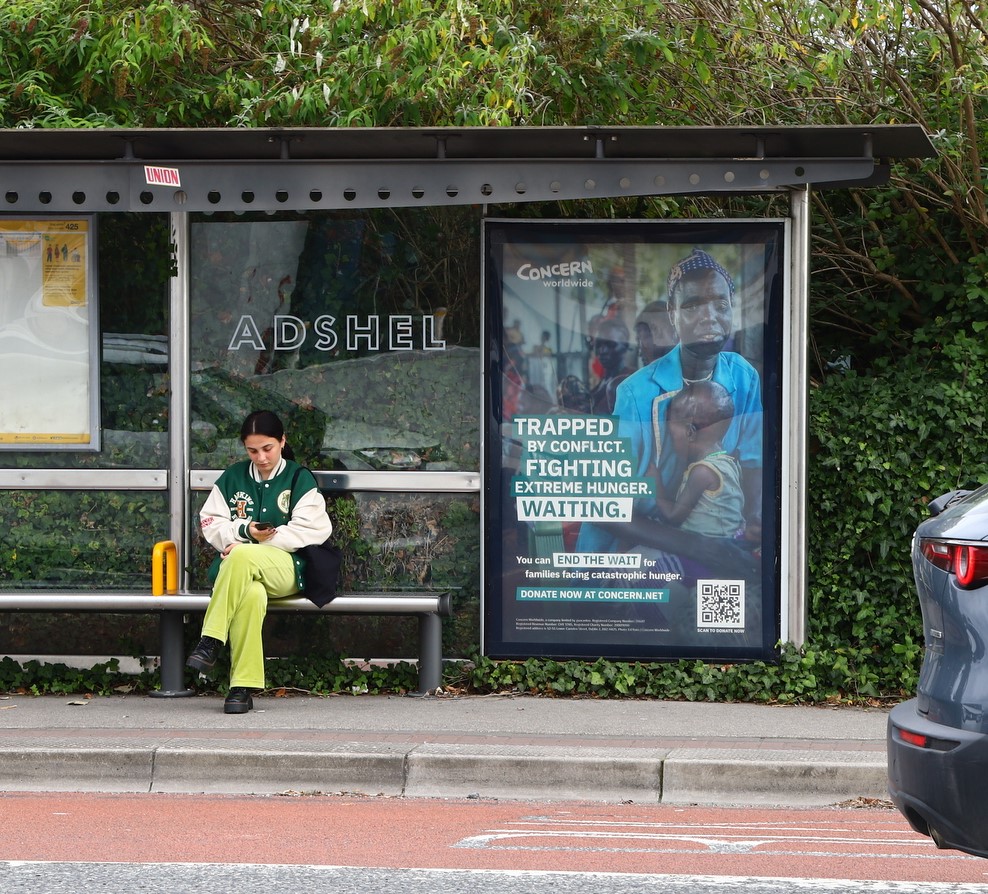 Fully Integrated
The OOH is live at the same time as a 90″ DRTV running across Ireland as we as a radio campaign. A press partnership with the Irish Times, with an online native article that featured as a sponsored DPS in Saturday's magazine rounds off the media executions.