In today's rapidly evolving digital landscape, artificial intelligence is no longer a luxury; it's a necessity. Particularly for businesses seeking to enhance workplace productivity and efficiency.
Among all the cutting-edge AI technologies available, ChatGPT stands prominently. From streamlining communication to automating repetitive tasks, ChatGPT's applications in the workplace are wide-ranging and transformative. In fact WEF Future of Jobs Report 2023 states that 75% of companies expect to adopt artificial intelligence.
It's an exciting time for AI advancement but may feel very daunting if you don't upskill now. I'm passionate about making sure our teams are at the forefront of digital advances but also want to make sure we are using the tools to make us a more efficient organisation.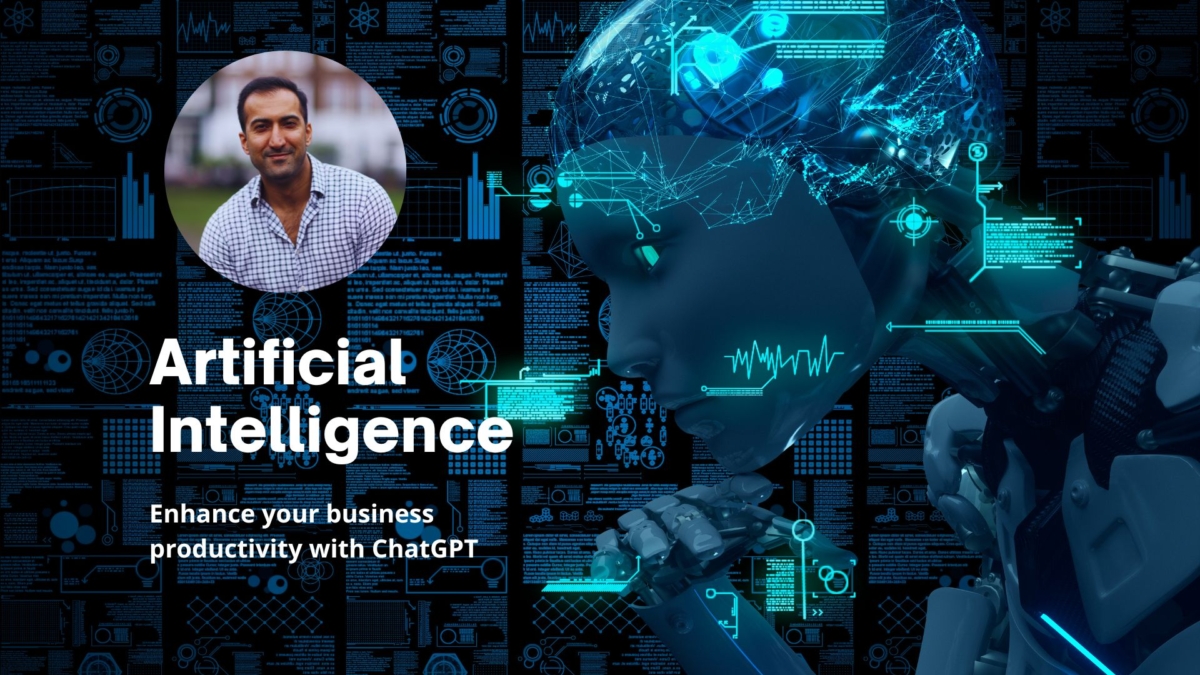 ChatGPT in action
I asked ChatGPT to identify our JAA brand tone of voice and style by copying 5 statements from our website and then asked it to write a 200 word blog on the importance of ChatGPT in business productivity. Here it is…
Let's cut through the noise; it's a digital dogfight out there. But guess who's striding in with some serious bite? ChatGPT. Not just your average AI, but a game-changer in the hustle-hard world of business.

Why the fuss, you ask? Think swift, smart, and oh-so-savvy. This isn't about burning stacks of cash on high-end business tools. No, siree! It's about packing a punch with the scale of your ambition.

In the fast-moving lanes of business, ChatGPT is your trusty sidekick, making every byte of data work harder. Got questions? It fires back with precision. Need insights? It's on it, quicker than a cat on a hot tin roof. And while big corporations throw money at problems, the smart ones, the real go-getters, know that innovation doesn't always wear a hefty price tag.

Being the best isn't about the size of your tech stack; it's the grit, the guts, the gusto. And with ChatGPT in your digital corner, you're not just running with the big dogs – you're leading the pack.
What do you reckon?
It's got our confident and passionate tone of voice. It's use of direct, conversational language intertwined with metaphors to create vivid picture of a determined underdog, eager to challenge the status quo work too also have been picked up. Perhaps it's a bit too generic in terms of content but it is an example of how something that could have taken me an hour or so to draft could be created in minutes for me to then build on and improve.
In Conclusion
ChatGPT enables businesses to streamline content creation. From my point of view, it is great at identifying trending keywords and refining search strategies. Moreover, ChatGPT can be your extra pair of proof-reading AIs (eyes?!).
In a rapidly evolving digital landscape, integrating ChatGPT into your marketing efforts empowers
you to stay competitive, engage with your audience effectively, and drive business growth. As AI continues to progress, early adoption and integration of tools like ChatGPT will set businesses
apart, enabling them to navigate the future of digital marketing with confidence.
Part of this article was generated using AI (OpenAI from ChatGPT).